The Under water flower garden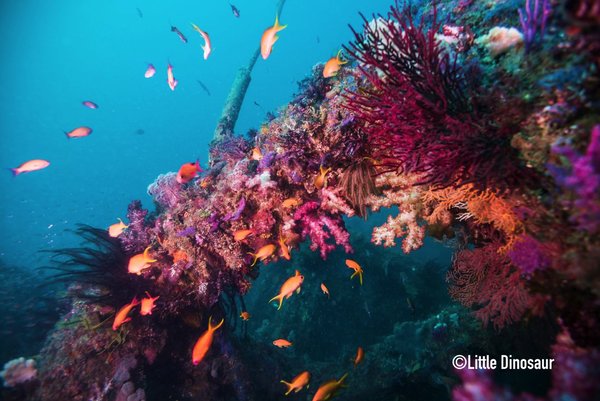 The Gyosho point is the garden of Marine flowers. Concrete blocs covered with many colorful soft corals. And it is a habitat for a lot of creatures. It is located south of the Kii peninsula. Mie, Japan.
The article linked (The web magazine TRiPE DiTOR) is in Japanese. But you can enjoy photos.
I introduced that place detailed also in Guide Book "New 50 Best Dives in Japan" (in English). On sale at Amazon.com